Advertising with Riot FM
Of all the mass media, Radio is best placed to allow consistent, cost efficient advertising to achieve top of mind status for your business…
and Riot FM has a range of advertising packages to suit your need and budget..
Riot FM can tailor an advertising package to suit your budget and your objectives.

We'll create a great commercial that will appeal to our target audience, or you can supply your own ready-for-air commercial,
or provide your script and one of over one hundred of Australia's top voice-over artists available to us will give it their professional read.



Call us today to see how affordable, and effective, an advertising campaign on Riot FM can be for your business.
Phone one of our Advertising Consultants direct or our Sales Office. If you prefer, you can email through the form on ourContact Page



Rohan: 0488 092 175
Sales Office: 02-4984 4673

---

When you advertise with Riot FM you have our guarantee of service..
• Regular contact by our Riot FM Account Service Team
• Our Sales Manager is personally available to discuss your marketing plans and needs
• If you require it our award-winning copywriter is available to script your commercial
• And our Production Team is available to produce a new commercial within 2 days of copy approval, with access to over 100 top professional voice-over artists.


---


To discuss how advertising with Riot FM can help your business contact a member of our Sales Team on 4984 4673




You should also ask about sponsorship deals for one of our regular SPECIAL PROGRAMS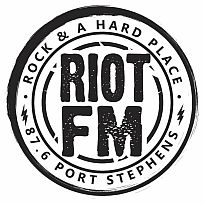 ---
To help keep our lights on Riot FM has created a page on the Patreon Subscription Platform. You can help cover our basic cost of operating so that Riot FM can remain in business as Australia's only Metal and Punk radio station. If you care about supporting local artists, good music, and the dream of having something like this success for a change we here at Riot FM need your support. Click on the logo for our Patreon page.